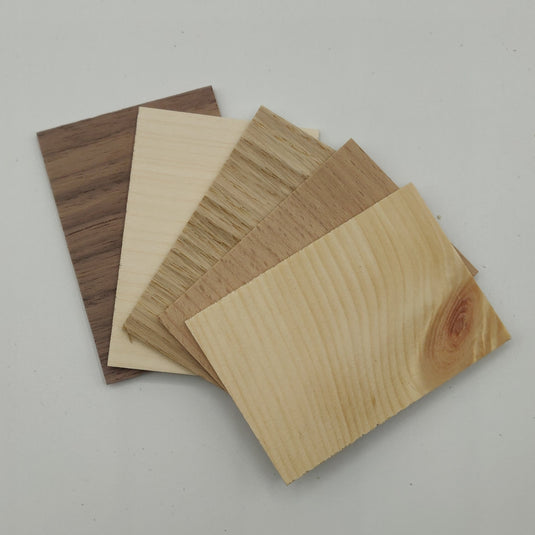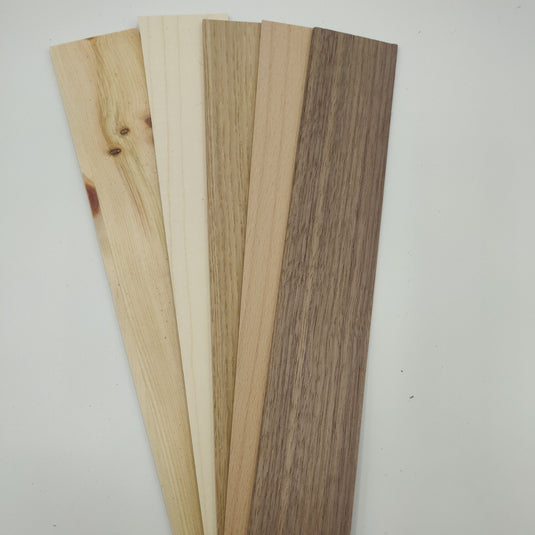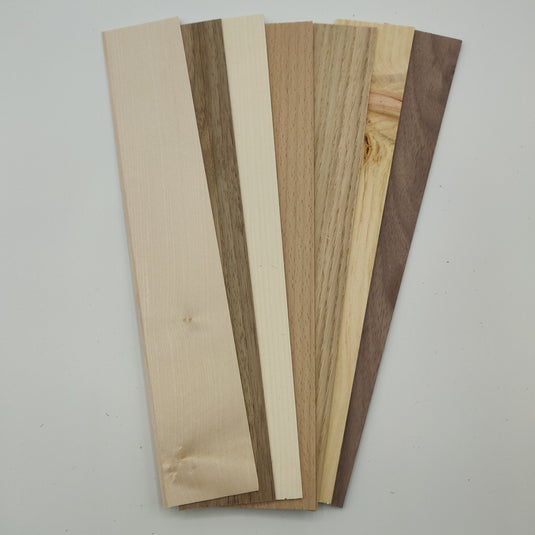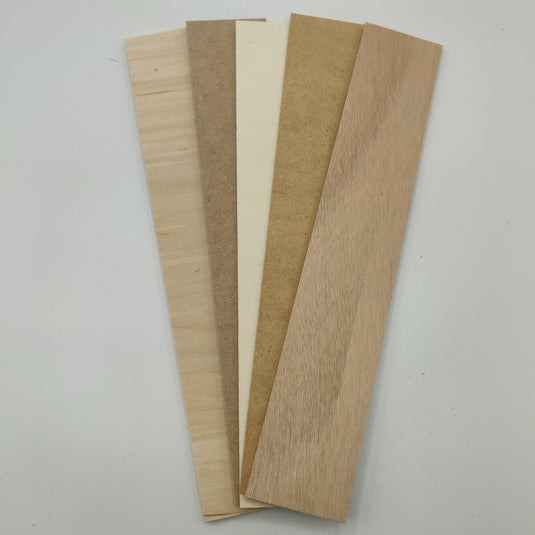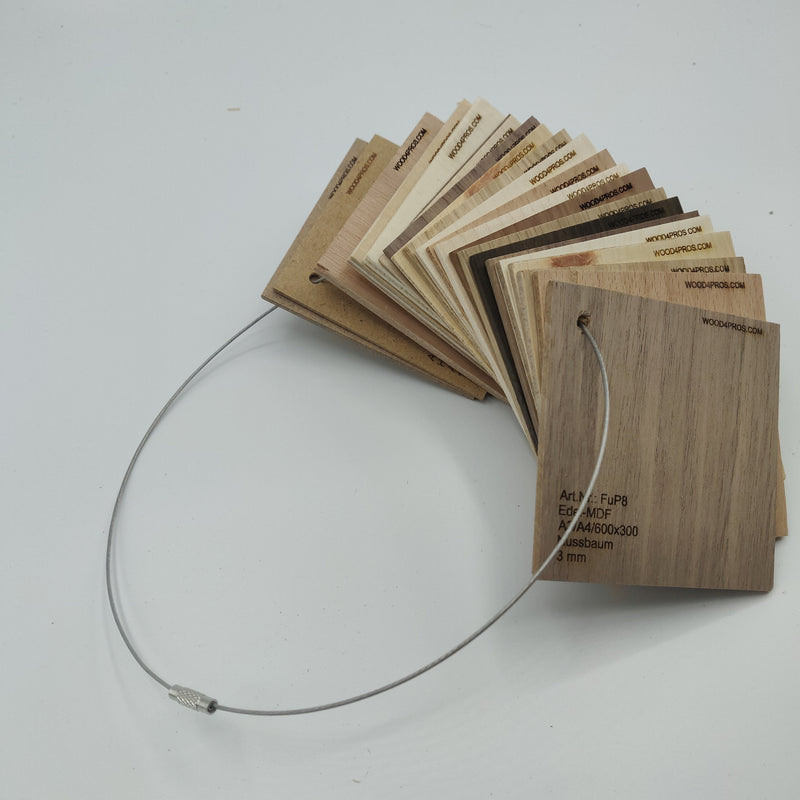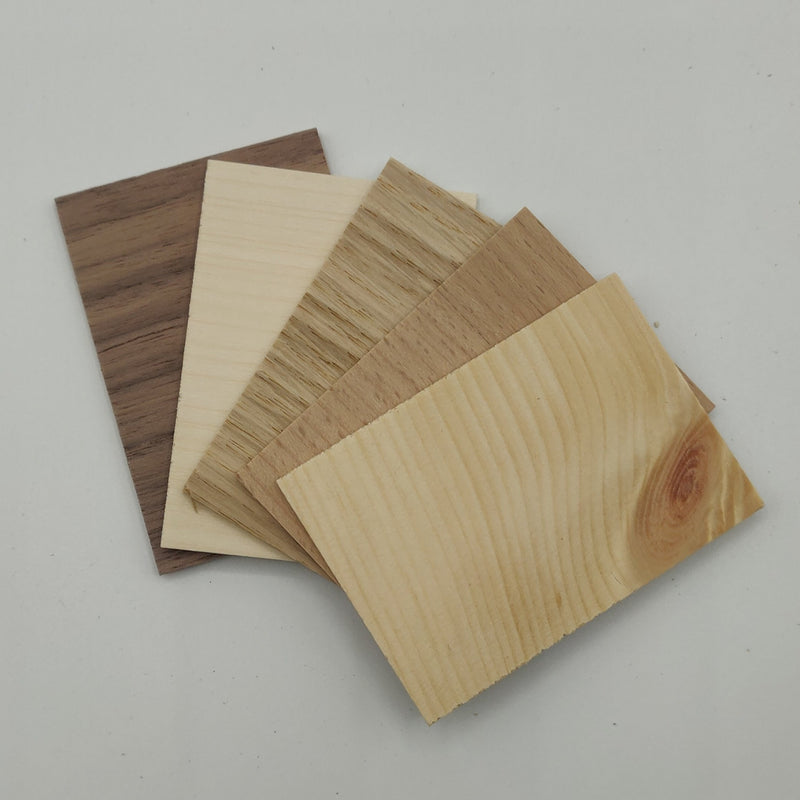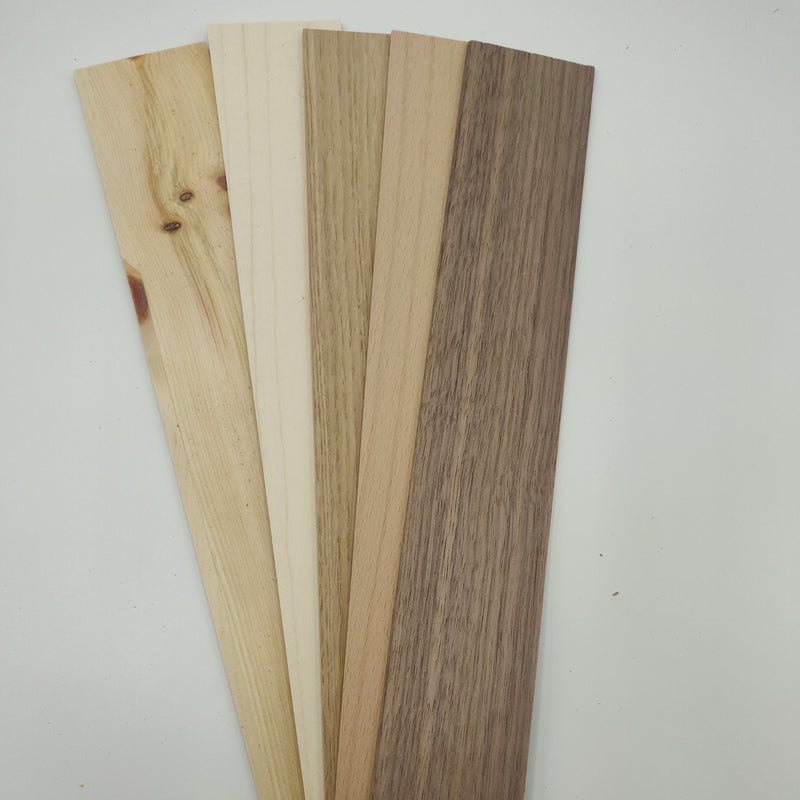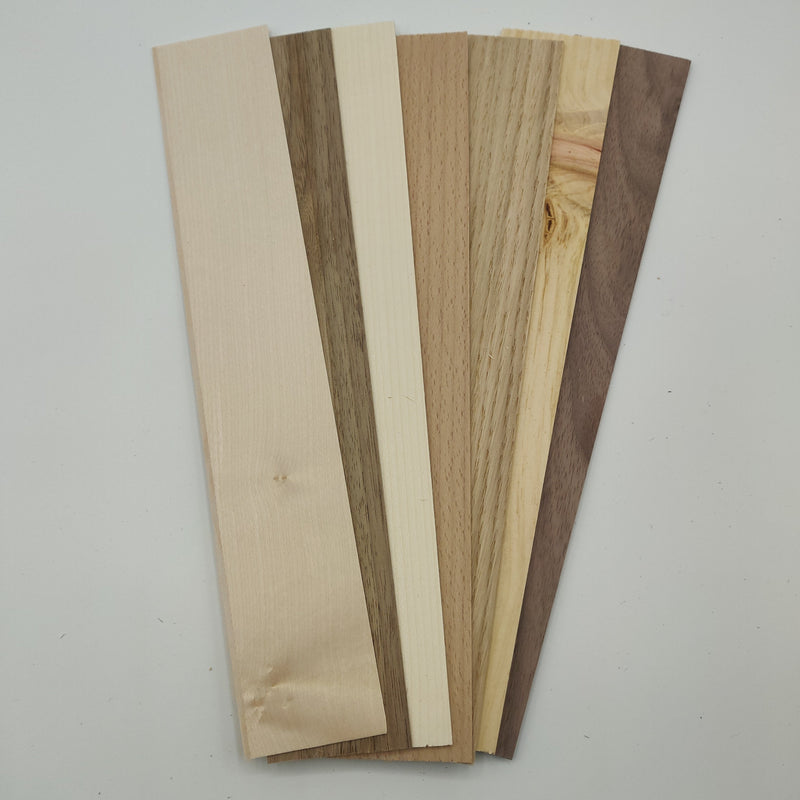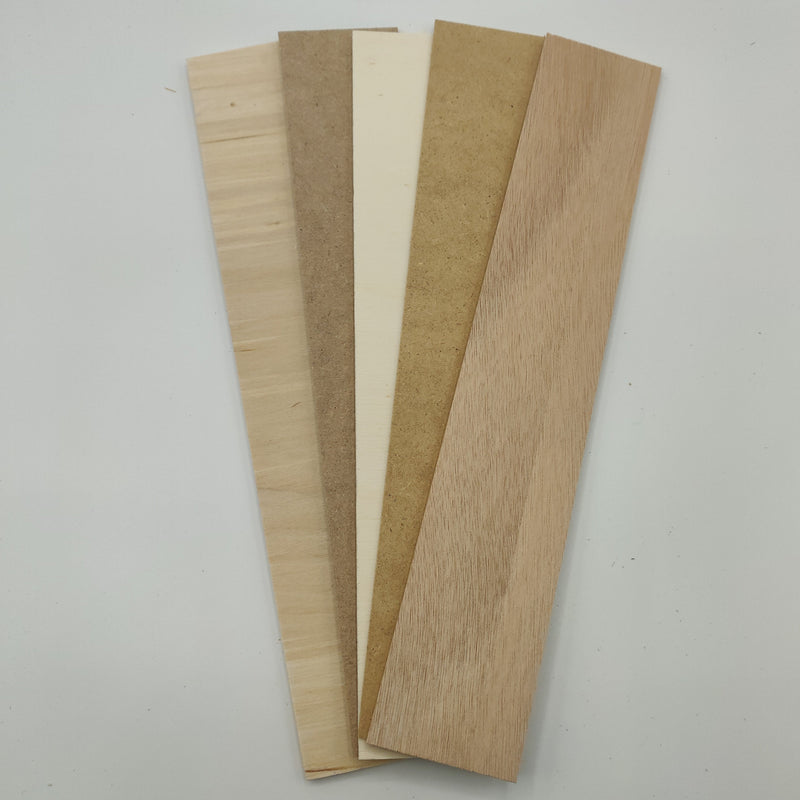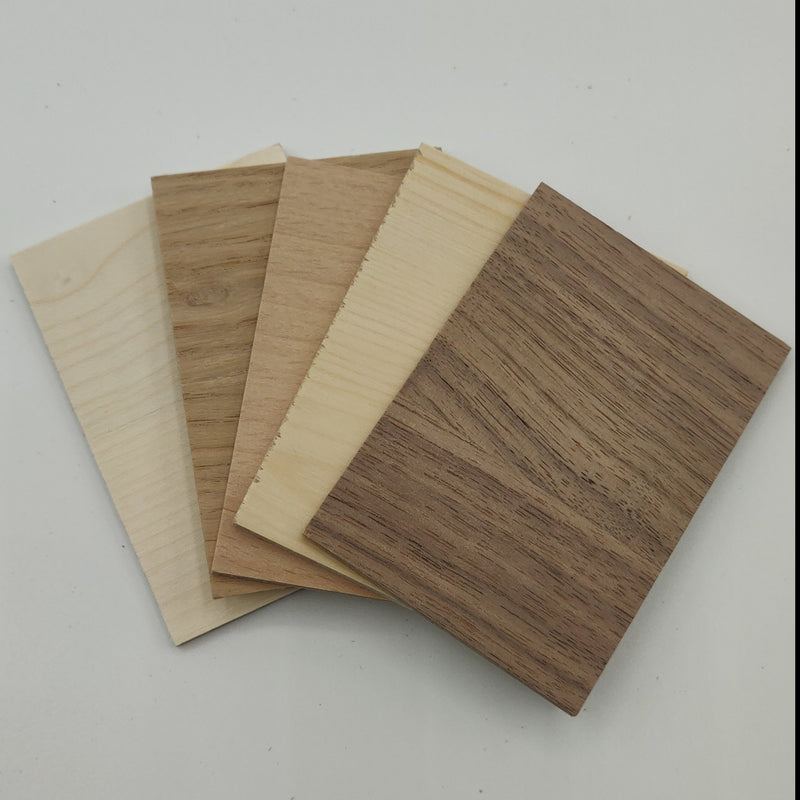 Sample material
You've always been on the lookout for your favorite material, would you like to order one of each type and try it?
Then we have just the right thing for you.
Let's go!!!
You get a little bit of everything with our mini and maxi WOOD4PRObier packs.
You and your customers are demanding and want to see, feel and understand the material?
No problem, the WOOD4PROS plate chain provides you with all plate materials in one. This chain is the ideal tool for finding the right material for every project with your customers.
Not sure which material is right for your purpose and laser power? Then find out our guide or let yourself go advise us to find the optimal material!
- - -
The images shown are sample images. Wood is a natural product, each piece is unique. The goods received may differ in colour, structure and quality from the example image. The complete satisfaction of our customers is our most important asset.
- - -
Are you looking for larger purchase quantities and formats in your individual format? Then follow this link and learn more!
100% beste Holz für laser Gerät 😎
Vielen Dank für die Bewertung!!! Wir freuen uns sehr wenn unser Engagement wertgeschätzt wird
Julian von WOOD4PROS.COM